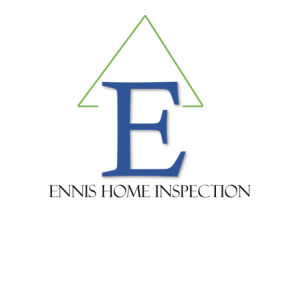 Ennis Home Inspections uses the best home inspection equipment possible including custom computerized final reports emailed to you, combined with quality digital photos of multiple items incorporated directly into the report. You can leave your home inspection feeling confident with the that you understand your new home, its issues, and how it works.
Many times people ask "What is included in a home inspection?", and that is a very good question. I inspect so many items in a home, and have worked hard to understand systems, both large and small, that it would be near impossible to specify each and every item on your home inspection. While there are far too many items and components for me to enumerate, here is a basic overview of just some of the things included in your complete home inspection.
Home Inspection Components:
Structural Systems: foundation, framing, crawlspace, attic
 Interior & Exterior: – walls, wall coverings, ceilings, floors, doors, windows, decks, steps, walkways, driveways, vegetation and grading
 HVAC: – central and thru-the-wall equipment, heating equipment, vents, flues, chimneys
 Fireplaces and Solid Fuel Burning Appliances: – system components, vents, flues, chimneys
 Roof System: – roof coverings, drainage system, chimneys, skylights and other roof penetrations
 Electrical System: – service entrance and conductors, cables and raceways, over-current protection, ground-fault circuit interrupters (GFCI's), arc fault circuit interrupters (AFCI's)
 Plumbing System: – interior water supply and distribution system, faucets and drains, vents and flues, water heating equipment, fuel storage and distribution systems, sumps
 Insulation and Ventilation – insulation and vapor retarders in unfinished spaces, attic and foundation ventilation
Home Inspections in: Hobbs Island, Maysville, Big Cove, Monrovia, Moontown, Plevna, Ryland, Toney, Athens, Huntsville, Madison, New Hope, Harvest, Hazel Green, Meridianville, Moores Mill, New Market, Redstone Arsenal, Gurley, Owens Cross Roads, Triana, Brownsboro, Chase,  Ardmore, Elkmont, Lester, Mooresville, Belle Mina, Capshaw, Coxey, Oakland, Tanner, Greenbrier, Holland Gin, and Thach Alabama!